Winter is beautiful, winter is great. Winter is probably also driving you a little crazy. Freak snowstorms, icy roads, awkwardly sweating under too many layers — we can all use a break from the inescapable cold. That's why we have put together a list of winter vacation ideas, with the best places to travel during December, January, February or whenever it's chilly. Leave the parka at home and set your sites on warmer pastures.
Southern California, USA
There's a reason the traffic is terrible in Southern California. It's where Hollywood hopefuls, beach junkies, business folks and retirees go to live in a 75-degree paradise. Whether Los Angeles, San Diego, Anaheim, Palm Springs, Ocean Beach or Joshua Tree appeals to you, you can pretty much always find good weather in The Golden State. Winter temperatures can range from about 50-75 degrees, depending on where you go. The more inland you are (Palm Springs, Joshua Tree, Coachella) the warmer it will be, due to the further proximity to the ocean. Things to do in the winter include going to one of many theme parks, tours, hiking, visiting museums, exploring the vibrant food scene and pretty much any shopping under the sun.
Arizona, USA
After you've had your fill of Southern California, head east for just over five hours and you'll find yourself in Phoenix or maybe even Tucson! These warmer cities can get up to 75 degrees in the wintertime! If that sounds like too much, you may be right, although the state's dry heat makes higher temps much more bearable. While the winter brings in the grandmas and grandpas for their yearly migration, there's plenty of stuff to do besides playing bingo. If you're a real outdoorsy type, there's plenty of golf courses, scenic hikes, parks and sports facilities. Phoenix, especially its neighboring city, Scottsdale also has a good amount of resorts and spas if you're looking to make the most of your stay. Tucson has a vibrant arts and culture scene where you can walk to different vintage shops, eateries, bars and venues downtown or head to the edges of town to hike Mt. Lemmon or tour the Pima Air and Space Museum. If you have more than a day, it's worth it to check out both of these desert cities!
Cancun, Mexico
Cancun is not just for spring breakers and honeymoons; it's one of the best vacation spots below the border. With temperatures that can reach 85 degrees, you can hang out by the beach while your friends back home are putting on their second pair of socks. Resorts are a-plentiful in Cancun and are currently much more affordable than you'd think. You already know you can drink and hang out by a pool or the ocean, but minimizing the area to a mere MTV special is doing it an extreme disservice. Check out the Mayan ruins that were able to survive for centuries or exploring the nature and wildlife native to the area. When you take this angle, you can see why Cancun could be a great family vacation spot or a retreat with the crew.
Bangkok, Thailand
One of the most popular times of the year to travel to Thailand is during the winter months. You will find now only warmer weather, but also less humidity, so you can give your new hairstyle a fighting chance. Everything is pretty affordable here, so you won't have to burn 50 holes through your pocket to have a good time outside of the U.S. Surprisingly, there are also Christmas celebrations throughout December, as Thailand has a large population of Christians. Even if you head to Thailand before or after the holiday season, there are still plenty of celebrations and events that you can immerse yourself in such as Loi Krathong, a festival usually in November where crowds pay respect to the water goddess with beautiful lights, flowers and incense. There are other beautiful places to go in Thailand but the more north you go, the colder it will be. It's still not going to be anything like a Minnesota winter, but it may require you to bring some extra clothing.
Fiji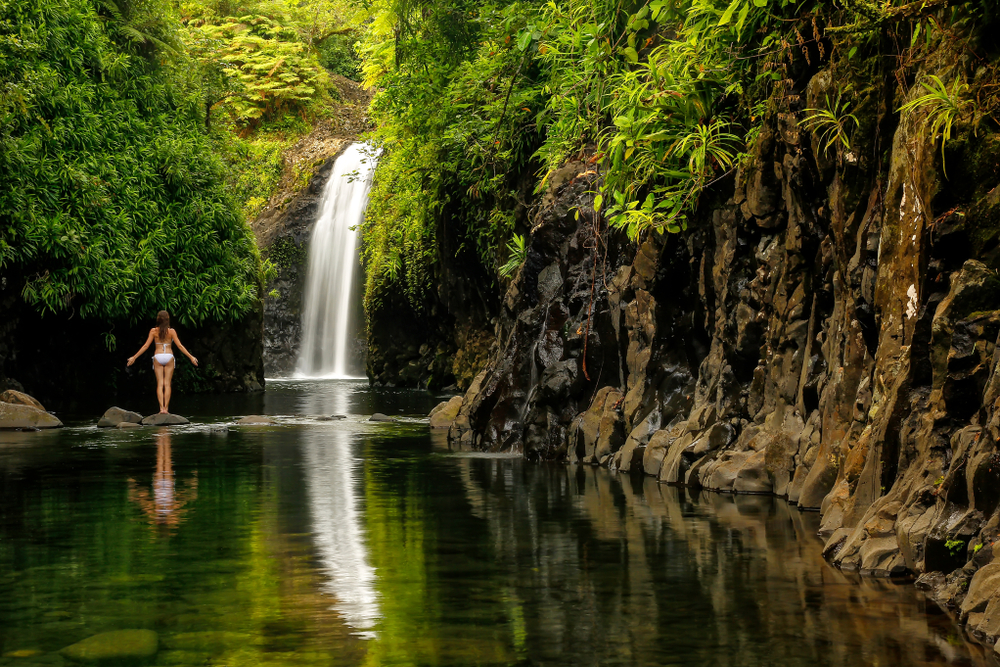 Ready to trade your downhill slopes for the jewel-colored surf? For many in New Zealand and Australia, Fiji is more or less a spring break holiday destination because of its 80-degree temperatures and beautiful island scenery. While it's susceptible to volatile storms, winter is still off-peak in Fiji, so you likely won't have to fight for a good spot at the beach. Visit the largest island, Vitu Levu where you can stay in a great resort that's just minutes away from lush forests, including the Garden of the Sleeping Giant. Visit some of the smaller islands, purchase locally made goods at small markets, go hiking and lose yourself in this beautiful place.
Sometimes you need even a short reprieve from the seemingly endless amount of snow, sniffles and puffer coats. Get some sun, get some vitamin D and give yourself something to look forward to this winter.