Resting between South China and Sulu Seas lies the majestic island of Palawan. Palawan is a gorgeous and tropical wonderland that will captivate you with its unique, coastal cliffs and entertain you with exciting activities. No matter who you are, we guarantee that Palawan has a number of natural attractions that will excite any lover of nature.
Puerto Princesa Underground River
Puerto Princesa Underground River is one of the Philippines' most stunning national parks. Once you arrive, you'll immediately notice the park's gorgeous mountain scenery. Make sure to check out the underground river tour that will take you on an adventure through an intriguing cave. This site is absolutely breathtaking and a wonderful place to witness nature. You will not regret making this national park a part of your journey.
El Nido
If lazy beach days are more your style, visit the El Nido beach. El Nido is famous for its white-sand shores, limestone cliffs, and burnt-orange coral reefs. You're definitely gonna wanna swim here. Not only is it absolutely gorgeous here, but El Nido is also home to four species of endangered sea turtles! So while you can you take a swim in El Nido's pristine waters, you can also hang out with the turtles on the beach! Whatever you do while you're there, El Nido is a premier location for fun in the sun.
Kayangan Lake
Go boating, snorkeling and just take it easy at Kayangan Lake! Kayangan is known as one of the most spectacular lakes in the Philippines, and it shows! The lake is surrounded by breathtaking cliffs and features crystal-clear water.  While you're there, make sure you rent a boat 'cause sailing through Kayangan's waters is a dreamy and romantic experience that you will never forget! Trust me, it might even win you some brownie points. This is a wonderful destination for families, couples and solo travelers alike.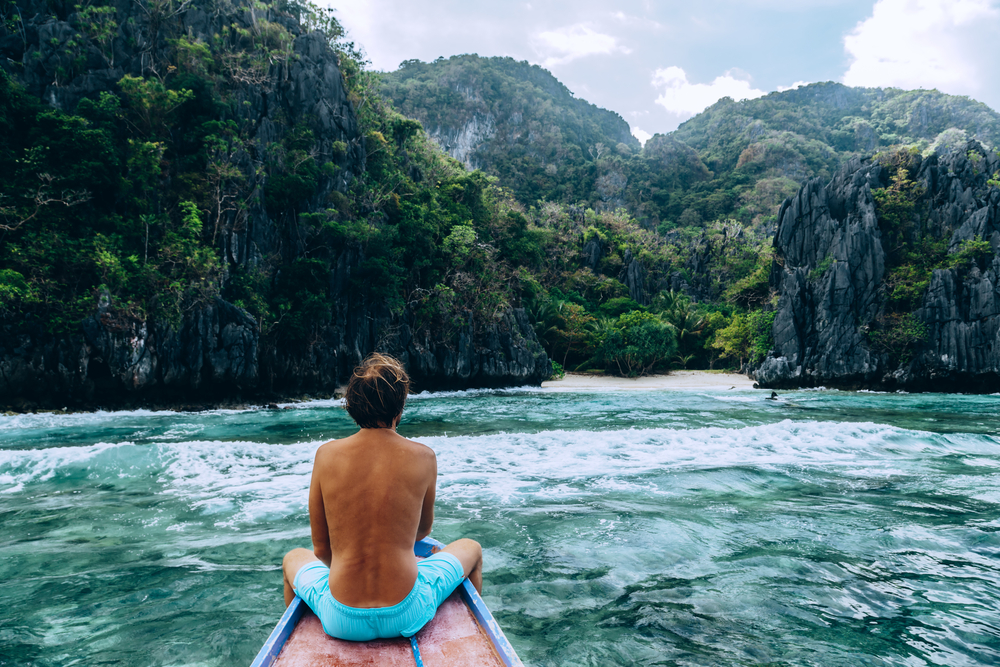 Palawan Island is a fantasy destination come to life. Find yourself lost in the island's glistening waters, explore an underground river, or even sunbathe with some sea turtles. Whatever is calling you, let us help you get there. Visit MDT today and begin your vacation journey.