People go on tours. You know entire, city-to-city, site-to-site vacation tours. You KNOW they do. But, you haven't … Not quite yet, anyway. (Okay, we realize you may have, but that's just our editorial spin.) Either way, there are tons of tour types out there and we thought perhaps a little insight might be worthwhile. Particularly, before you book one. Take a look at our Must Do breakdown of vacation tours. Afterward, once you know your favorite tour type, you can reach out to us to pinpoint your dream tour.
Escorted Tour
Escorted Tours are our most popular product. These little dandies are often conducted by a tour director who takes care of all services from beginning to end. In most cases, they include flights, hotels, transportation, airport & hotel transfers, most meals and sightseeing. Usually, you'll be ushered around via motor-coach and spend no more than 2 nights in each location. You'll find them exciting, fast-paced and definitely like that most of the sightseeing is included in the price.
Guided/Hosted Tour
Guided Tours are similar to Escorted tours but passengers are greeted by a local representative (rather than a Tour Director). You also won't typically be escorted to all activities and functions on this tour type. Instead, local guides are made available to answer questions through the duration of the tour. Some meals, accommodations and sightseeing may be included – and in other instances, you'll be left on your own to explore and take in the local cultures you visit. This style is ideal for people who want some freedom but still have the comfort of a guide for deeper dives and insight in one's immediate surroundings.
Independent Vacation
These vacations usually spend 2 or 3 nights per location visited and usually, only a few locations are included. A tour guide is normally not part of an independent experience, but there is a usually a host available for some handy guidance and direction. A few meals and some sightseeing are typically included, but independent tour customers are given a lot of free time to explore. These vacations are ideal for independent, savvy travelers looking to set their own pace and chart their own daily adventures.
Rail Tour
Rail tours offer a unique type of vacation where most of the transportation is conducted via rail. Trains have been a source of cultural impact and fascination of many for centuries now – and these select rail journeys give access to incomparable views, luxury comfort, romance and one-of-a-kind excitement plus the in-depth experience of a hosted or escorted tour.
River Cruise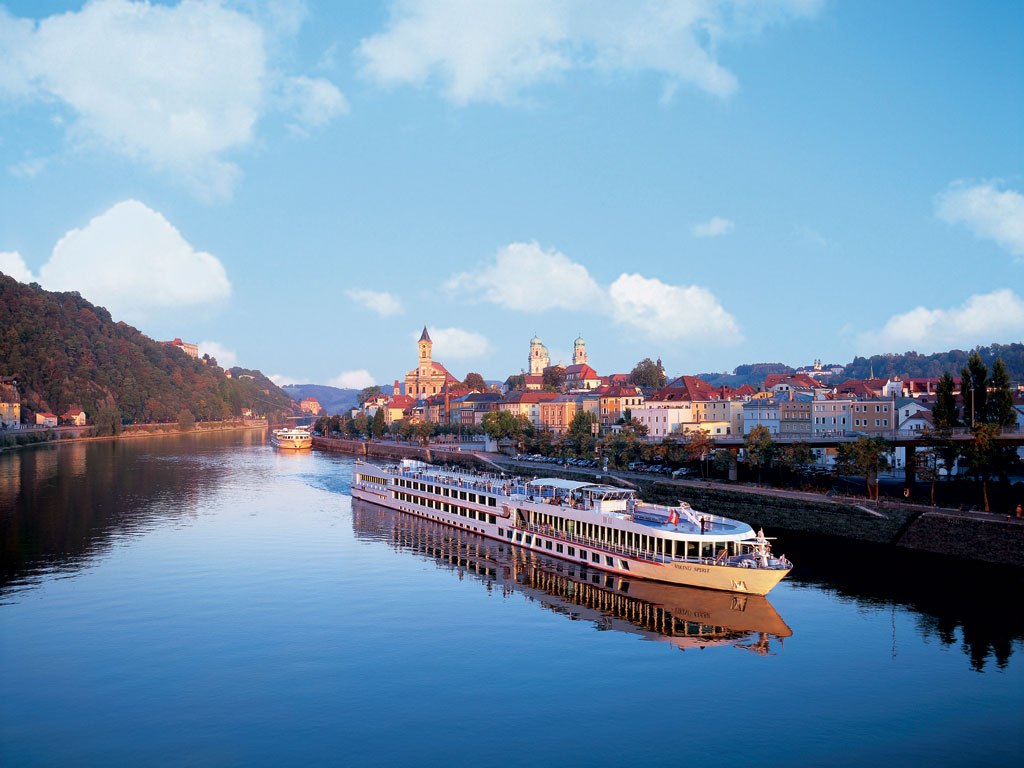 A River Cruise is a tour conducted on a small or medium-sized cruise ship and travels via rivers instead of rail or road. While the explanation is short, the experience is epic. Railway or riverboat – these unique trips are Must Do in every sense of the concept.
Small Ship Cruising
Small ship cruises take travelers where big ships simply cannot. Those fantasy deserted islands you've imagined – easy peasy.  Walk Darwin's footsteps in the Galapagos Islands, diving spots so remote you might be the first to see a particular part of the reef. And if you want to mix it up, small ships also visit "mainstream" locales, such as the Caribbean, Alaska, Hawaii and the Mediterranean – but because the ships are able to maneuver in small coves and channels, they can dock at more intimate ports, making for a fascinating travel opportunity.
Tour and Cruise
This is a tour or independent vacation that comes with an accompanying cruise. And in most instances, the cruise is at least three nights or more. Tours with a one-day or overnight cruise are simply considered Escorted Tours.
And when it's all said and done, we should all go on a tour of a destination we feel drawn to. It is one of the best ways to learn about a place we've dreamed of. Knowing yourself will allow you to find your perfect tour style. After that, just contact MustDoTravels.com. We'll lead you to the tours promised land and find one made seemingly made for you.