"Never go on trips with anyone you do not love" – Ernest Hemingway
Didn't make any good Valentines Day plans – or, achem … any? Take a deep breath. We are about to save your day (and night, which is clearly more important on February 14). How so? Well, there's nothing like giving the gift of PURCHASED travel (OTHER than receiving it, hint hint). Make your true love go gaga, by booking one of these amazing one of these romantic destinations.
And don't worry, we can send you right to the best spot to save big when you book (down at the bottom).
Amsterdam
Enjoy the Netherlands' capital with a bicycle ride through the tulip gardens, explore the museums or take a romantic stroll along the canals. The city is said by some to be a perfect place for a lovers getaway. And well, there's lots of fun stuff to do there. Yes, we know what you're thinking.
Buenos Aires
Couples can walk through music-filled barrios and take in the culture known as, "the most beautiful city in South America."  Tango in Plaza Dorrego or take in the memorable sight of Río de la Plata. Note, try to make sure you're always carrying a glass of Malbec.
The California Coast
The U.S. California Coast is a standout couples destination featuring 600-plus miles of scenic cliffs and sand-covered shores. Cruise from San Diego to San Francisco and enjoy the Palos Verdes beaches, go whale-watching in Monterey Bay, and take a detour to wine-soaked Napa Valley. Or just go to the spot pictured above. We'll give you a hint … It's in Big Sur and it's on the coast (so you can't miss it).
Cartagena
The historic walled city of Cartagena in Colombia is dotted with colorful colonial homes, boutique hotels, and cobblestone streets dancing with horse-drawn carriages. Rent a boat and take a quick jaunt to the nearby Rosario Islands too.
Havana
Cuba's capital will take you back in time as you stroll amidst vintage cars and classic architecture. Explore quaint coffee shops and take in the sights at Colonial Plaza. Then, then get down Cuba style in a hot Havana nightclub.
Iceland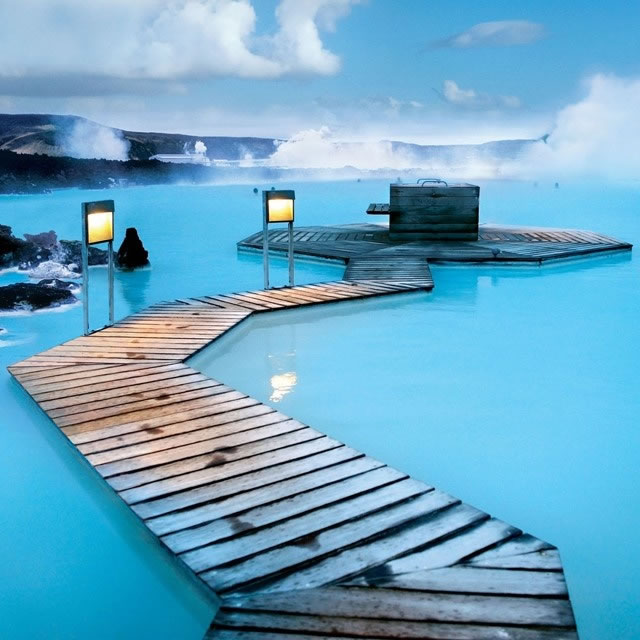 Iceland is for adventurous couples. Immerse yourselves in the Blue Lagoon's hot springs, experience Ring Road's epic waterfalls and see the largest glacier in Europe .
Jordan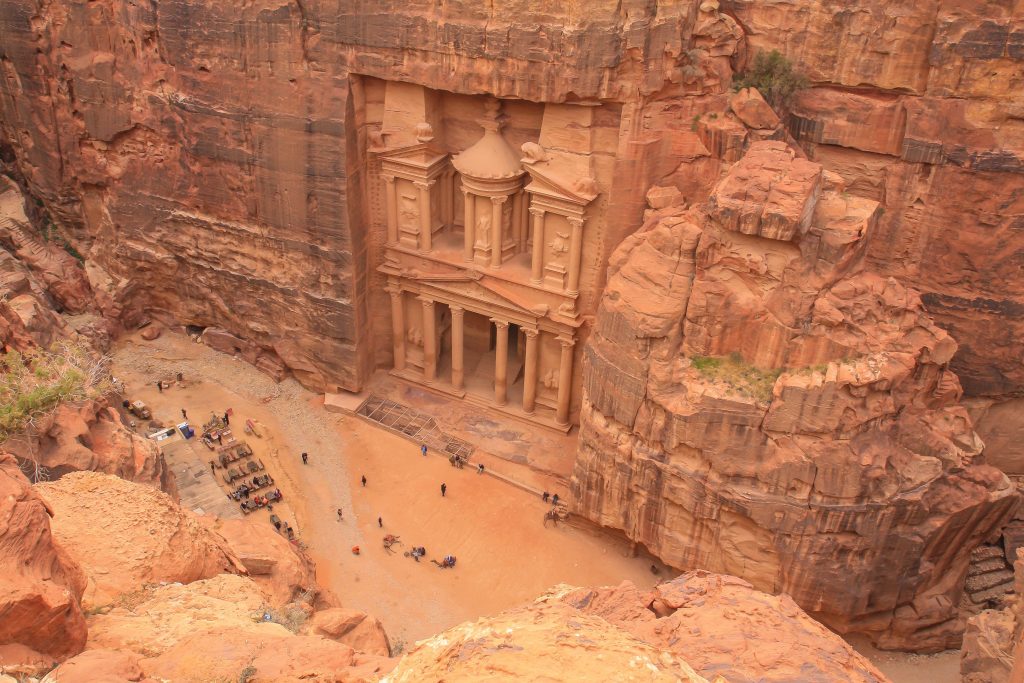 Jordan is reported to be a safe oasis in the Mid East. Sharing Israel's eastern border, you'll traverse the crimson sands of the Wadi Rum desert and watch the sun set beyond the Dead Sea. Wander through Petra's millenary ruins and taste Jordan's culinary delights in Amman.
New Orleans
New Orleans is more than rowdy Bourbon Street and tacky plastic beads (God love 'em). To tap into the romance, tour the French Quarter in a horse-drawn carriage or enjoy a Mississippi cruise on the Steamboat Natchez. And simply do not have breakfast without stopping by Café du Monde for the beignets.
New Zealand
With New Zealand's landscapes and Maori heritage, it is an adventurous opportunity for a couples getaway. Venture into the Waitomo glowworm caves or take in the South Island glaciers. This place is a living postcard in every direction.
Portugal
Portugal pundits purport that the place is perfect for pairs who prefer exploring. They point out the wines of the Douro Valley and the food in Lisbon. Allow yourself time to check out Coimbra, Sintra, Porto and Isla de Madeira too. Um … you're welcome?
Taormina
On the east coast of Sicily is a mountainous seaside town named Taormina. Ride a cable car to Isola Bella, attend an opera in the Greco Teatro, and eat brunch on the cliff at the Belmond Grand Timeo. And what the heck? Take a wine tour in Mount Etna. The best months to visit are September and October, so book today and start crossing off the days.
Thailand
Thailand has everything. Spend the weekend scuba diving in Koh Tao, find a lonely, pristine beach on the Andaman Sea or tour the Buddhist temples of Chiang Rai. Finally, it has the cheapest luxury accommodations in all of Southeast Asia.
Turkey
This magnificent country offers couples fine food, memorable landscapes, and friendly locals. Sail away in a gulet boat, shop in the Grand Bazaar, cruise the Bosphorus, and stroll the historical Hagia Sophia … And absolutely be sure to dance the night away at one of Istanbul's rooftop clubs.
Key West
From the moment your toes hit the sand in the Keys you are transported to a vacation state of mind.  And this time of year, a particularly romantic one. The charm of the Florida Keys have inspired more than one hit song.  This time of year, you can't lose at love in the Keys.
Make this Valentine's Day the best ever … with the gift of travel. We have great deals on stays at all of the places listed above. So what are you waiting for? Sweep your love off your feet/save you butt right now. Visit our unequaled booking engine at VacationRewards.com.