The first new ship in six years from Celebrity Cruises has officially hit the water. And whether you're a cruiser or NOT, you need to know about this magnificent vessel. It is set to debut in November and for those lucky enough to have a ticket. They are in for a serious treat. So here are some features that anybody would want to know, since after a much-anticipated wait, the Celebrity Edge is now afloat.
The Magic Carpet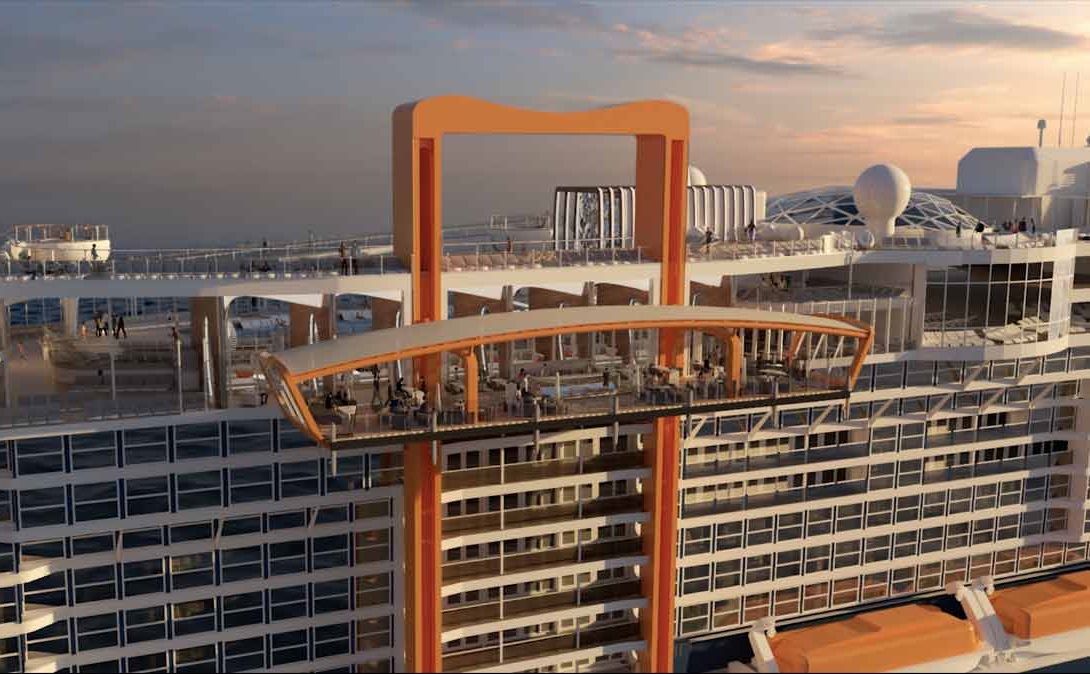 There will be a 90-ton, tennis-sized platform cantilevered over its side – one that slides up and down the ship's side. It will be the coolest place off land to host a party or event and that's really not up for debate. Some things just are the best. Maybe think of it as the Michael Jordan of party venues. What's more, it complements existing ship features as it shuffles betwixt and between decks #2-16. So there.
Infinite Veranda
Industry-first, specialty cabins will seamlessly merge indoor and outdoor experience. Modifiable rooms and doorways allow guests to seamlessly expand interior comfort or convert extra space into open-air, outdoor patio. Most spacious balcony rooms ever, and their "convertible" component is beyond compare.
Solo Cabins
Ever just want to travel alone? Edge will feature Celebrity's first cabins for solo travelers. How cool?
Resort Deck
Like stepping onto a 5-star resort pool facility. From magnificent art installations to a martini shaped Jacuzzi nestled among cabanas, there is hardly a better spot to laze away a "sailing day." The good news, it is accessible from the double-deck jogging path and of course, situated conveniently nearby the lush, rooftop gardens.
Iconic Suites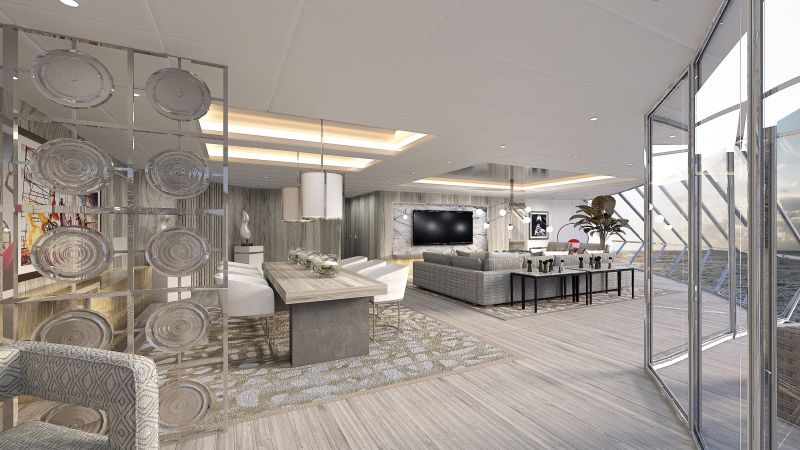 Okay, we're just going to come out and say it – even though there likely isn't one among us that would (or could) pony up the cabbage to get down on one of these bad boys. That doesn't mean we can't talk about it. How does cruising remote tropical islands sound, knowing you can head back to your onboard 5,000 ft. luxury suite – equipped with two full bed & baths, dining room, living room and yes, fully stocked fridge. The iconic suites are so magnificent, you truly
Look, the Edge is amazing. It is a magnificent and dazzling destination unto itself – one you ride to other amazing destinations. And as far as cruise ships go, that's about as high a compliment as you can get.
And yes, our pricing for Edge bookings (like all our other pricing) is significantly less expensive than anywhere else. Period. See for yourself.