Just imagine yourself sitting along a pool in the sun, relaxing at the spa or laying on the beach. Now, don't imagine yourself there, because soon, you'll be living it. In no time, you'll be staying in the luxury resort of your dreams, and to help out, we've got five of our favorite destinations in Mexico, with accommodations sure to amaze you.
Riviera Maya
The Riviera Maya is a part of Mexico located on the Yucatán Peninsula in the state of Quintana Roo, and of course more notably, Cancún. Not only are you close to a gorgeous coral reef, offering up some of the most amazing snorkeling, but the resorts in Riviera Maya offer great ways for you to get out and see some of the historic Mayan ruins nearby. Of course, after a long day at the beach or hiking through the jungle, you're going to want a glamorous place to relax, right?
We have the perfect place for you to soak up some more sun with a pool and a piña colada. After a day of golfing and swimming, there's even a Cirque du Soleil show for you to wonder at.  Nothing makes a trip to Mexico complete quite like the verdant landscapes and luxurious offerings of Riviera Maya.
Nuevo Vallarta
Although the name may sound like the familiar, Puerto Vallarta, Nuevo Vallarta brings a new set of beautiful resorts to the table. They are relatively close to each other, so if you were excited to see something in Puerto Vallarta, the option is still there! Spend your days exploring a local water park or going on adventurous trips through the jungle, and let's not forget about all of the beaches there are to check out. 
Of course, on your days off from basking at the beach, you'll probably want to find yourself at the spa, or choosing which of the half-dozen pools you'd like to sit, or maybe even some shopping. With all its amenities and lush surroundings, Nuevo Vallarta is a perfect destination for families.
Puerto Vallarta
Now, we'll just take a quick trip south to one of Mexico's most popular destinations, Puerto Vallarta. The art in Puerto Vallarta is something you can't miss, and a little stroll downtown is definitely a must do. Of course, after exploring the boardwalk, there's still a lot to do. And we don't just mean sitting at a pool, as great as that is. 
Take a day off and get a massage or explore unique adventures offered by the resort. Hold on though, we're not quite finished. Our favorite part? You're even close enough to other area resorts to enjoy their perks too.
Puerto Peñasco
Now onto one of Mexico;'s lesser-known luxury destinations. Staying in Puerto Peñasco is the perfect getaway to the California Gulf. If humidity isn't quite your style, maybe a desert-side beach is more for you. With perfect weather year-round, it's always a good time to swim in the ocean or wade in the pool.
With so many great hotels to choose from, two of our favorites offer some of the best food, an infinite amount of pools and some views that are absolutely to die for. The resorts are great for both couples and families alike! We see no reason to skip this one. 
Mazatlán
It's time to hop on a plane and visit Mexico's "Pearl of the Pacific." Mazatlán has some of the most gorgeous beaches Mexico has to offer and is sure to give you an amazing trip. After a long day of boating, shopping and biking through the desert, you're going to need a place to sit back and relax.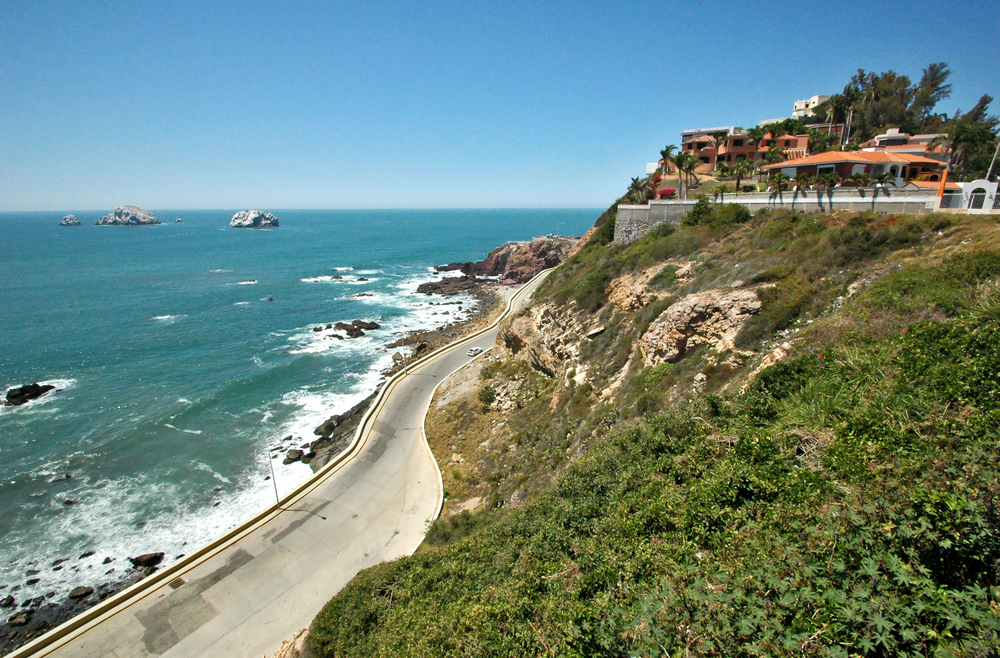 Take a break at one of the many pools available while you soak up some sun and sip on some hand-crafted drinks. With both a wading pool and a waterfall, these pools are absolutely to die for and you can't miss out. Of course, that's not all of it, because the rooms are quite possibly straight from heaven, with balconies, views of the ocean and more.
There are even more destinations in Mexico to enjoy, too! We hope this post has inspired you to look at Mexican resort vacations for your next getaway. If you'd like more information on the resorts we featured today, call 833-246-2850 for special deals on these amazing resorts!