Looking to visit a vibrant and exciting city? Great! Hong Kong is the perfect travel destination and has so many different things to offer just about anyone. Whether you're a museum junkie or a big nature lover, Hong Kong has something for you, check out our foolproof list of great things to do.
Star Ferry
We're startin' off strong with something that everyone will enjoy. The Star Ferry doesn't just offer quick and cheap transportation from both Hong Kong Island and Kowloon, but also the most beautiful views of the city. The ferry is used by tourists and locals alike because of its affordability. Ferries run constantly and it only takes roughly ten minutes to get across the harbor, so even if you're in a time crunch, it's definitely a must do.
Victoria Peak
You know how we said that the Star Ferry offers the best views of the city? Well, we've changed our mind. Just wait until you see this! To get up to the Peak you'll take the historic Peak Tram, which has been operating since 1888. Once at the top, you'll receive a panoramic view of Hong Kong and all that surrounds it. Victoria Peak goes by a few names that you can get familiar with, as it's often referred to as "The Peak" or "Mount Austin" by locals.
Street Markets
This one is a no-brainer. How could you visit Hong Kong and not check out the vibrant and colorful street markets? These are a shopper's dream come true, with amazing prices and the cultural experiences of a lifetime. All of the markets are unique and offer different goodies for each individual. Looking for some antiques? Check out the Cat Street Antique Market. Cheap electronics? The Ap Liu Street Electronics Market has got you covered. We also recommend the Temple Street Night Market, as late markets aren't as common in Hong Kong, and these glowing streets are truly jaw-dropping.
Lantau Island
Lantau Island is Hong Kong's biggest island and home to multiple popular sightseeing and exploring opportunities. On your big trip to Hong Kong, you cannot miss this one. One of the most popular things to see on the island is the Big Buddha, but this isn't the only attraction. While on the island you can also check out the Po Lin Monastery and the historic Tai O village.
Dragon's Back (Hong Kong Trail)
For those who love the outdoors, we've got the perfect hike for you. If you're an avid backpacker and slightly crazy, then you can take on the whole Hong Kong Trail, which is a whopping 30 miles. If you're not quite as adventurous, but still looking for outdoor fun, then you can choose to do smaller sections of the trail, our recommendation being the Dragon's Back. It's the last stretch of the Hong Kong Trail and is roughly five miles long. The hike is one of the best urban hikes you can find and offers some amazing views of the island.
Man Mo Temple
Built in 1847, this picturesque temple is the oldest temple in all of Hong Kong and a much-needed addition to your list of China adventures. This place is a great opportunity to learn more about the culture and history of the city. The temple features two idols, the God of Literature and the God of War, as well as the rich scent of incense that is commonly burnt by those worshiping.
Shek O Beach
This little bay is the most popular beach visited by tourists, and it's easy to see why. The green scenery and blue water gives you the perfect escape from Hong Kong's skyscrapers. If you're not as into crowds, then you can take a short walk over to Big Wave Bay, which is far less crowded and less commercial than Shek O. The beach is also a great surfing spot, due to his huge waves, but it might not be the best for swimmers.
Lai Chi Wo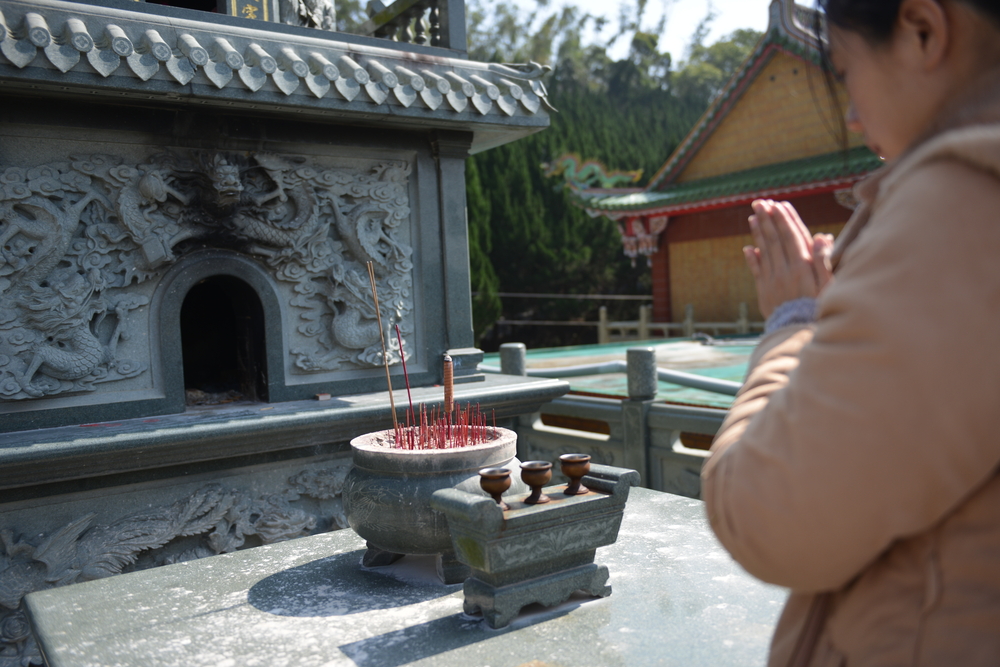 This historic village just outside of Hong Kong is one of our favorites. The almost 400-year-old village dates all the way back to the 1670s and is referred to as Hong Kong's hidden gem. Lai Chi Wo is described as "magical" by so many, how could we not put it on the list? By the 1960s, the village was almost completely abandoned but has now been revived by locals and conservationists. The area is also the best-preserved Hakka walled village and is surrounded by unforgettable scenery, so you can't miss it.
It's a lot, we know, but there's so much to do in Hong Kong, how could we not include it all? Enjoy your amazing trip and all that Hong Kong has to offer!