Singapore is an independent city-state located on an island just South of Malaysia. Although there are a few different city centers across the 63-island chain, the entire country feels completely connected much like the island of Manhattan where NYC resides. Unlike a lot of other over-crowded city centers throughout Asia, Singapore is among one of the cleanest and greenest cities in the world.
Back in the early 1800's the British East India Company established a trading post on the island and formed the British colony of Singapore. It gained its independence in 1965. Today Singapore remains a global influencer in business and in commerce, thanks to its location and background in the foreign trading markets.
Singapore is often regarded as the most technologically advanced country in the world, and a short visit might give you a glimpse at just how far ahead they might be than your home country. Singapore attracts a lot of foreign businesses with its transportation hubs, foreign exchange markets and favorable tax system.
English is the most commonly spoken language in Singapore, so if you were worried that a trip to Asia might feel too intimidating, rest assured that many people on the island speak fluent English. Additionally, the locals speak Malay, Mandarin and Tamil as almost everyone here speaks more than one language.
All around the country you will see efforts to improve the country's ecological impact, with many trees and gardens being so prominent throughout the city.
Gardens by the Bay
Singapore is already widely known for being a garden state (no, not New Jersey), and the Gardens by the Bay are one of the boldest garden displays in the entire world. There are 3 different garden districts surrounding the bay, and quite a few different areas to explore. Not only is a stroll through the Garden a relaxing environment for realigning your inner peace, but it's a visual masterpiece of man-made and natural beauty. During the day the vegetation's natural colors delight the sense, but at night the Gardens become an illuminated masterpiece that is one of the most widely photographed attractions in the entire world.
Clarke Quay
Named after Sir Andrew Clarke, one of Singapore's most influential politicians from its colonial years, Clarke Quay is now a retail and dining district on the waterfront. Here you will find good dining of both street food and upscale variety as well as festivals and entertainment at various times throughout the year.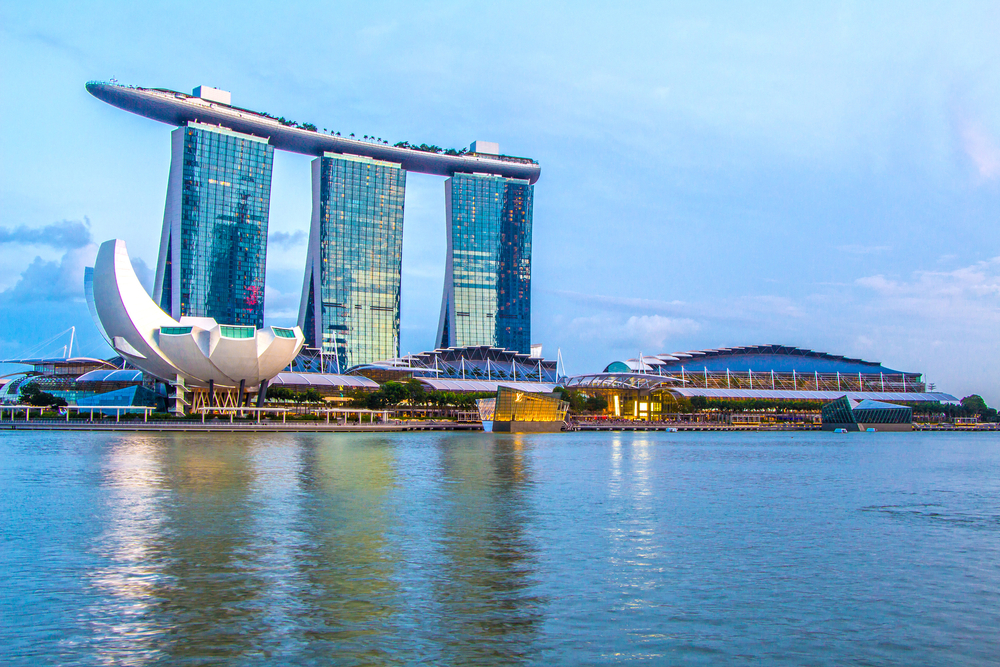 Marina Bay
You know you are near Marina Bay when you can spot the Marina Bay Sands hotel in the skyline. This dominating hotel consists of three main towers that appear to be propping up a cruise ship in the air. If you are ever contemplating visiting a city with a photogenic nightlife, this place is it. There are many shopping, dining, entertainment and parks surrounding the bay.
Sentosa Island
Sentosa Island is the self-proclaimed "Best Place to Go in Singapore" and it wouldn't take long after arriving here to understand why. You could make a video on just the Top 10 Things to do on Sentosa Island, which actually sounds like something we just might do. Our recent time spent on Sentosa Island was a great experience, and one worth sharing with all of you. Sentosa Island has sandy beaches, Golf Courses, Nature Preserves, Theme Parks, Water Parks, Aquariums, Shopping Malls and more.
Singapore Botanic Gardens
If you haven't caught on by now, Singapore has a lot of Gardens, and there's no shame in that. Only a few years after the establishment of the British colony, the country's founder Sir Stamford Raffles created the concept of national gardening on the island. The Singapore Botanic Garden has been around for more than 150 years and made it onto the UNESCO World Heritage Site list back in 2015. He was a botanist and naturalist after all. Prior to this the island was not really well suited for agriculture and relied too much on foreign trade.
Singapore Flyer
It may have been inspired by the infamous London eye, but it's roughly 100 feet taller and feels right at home by the water. Not just a Ferris wheel, but a Giant Observation Wheel (just to keep the story straight). Over the past 12+ years, this has become one of the biggest tourist attractions in all of Asia. One trip around the wheel lasts for approximately 30 minutes. They even have an option to take down a cold glass of the famous Singapore Sling cocktail while making you go around. Or if you prefer to have a meal at nighttime you can book a fancy dinner in one of the observation cars and have one of the best views of any cityscape in the world.
Singapore River Safari
Think about an aquarium, but with ALL of the attractions being dedicated to Fresh Water River creatures. There are exhibits with river animals from all around the world, including the Nile River, the Amazon, and the Mekong River. More than 200 species of animals reside here, as well as 400 different plant species from the same areas. Additionally, there are themed rides for people of all ages to explore and learn about various freshwater habitats from around the world.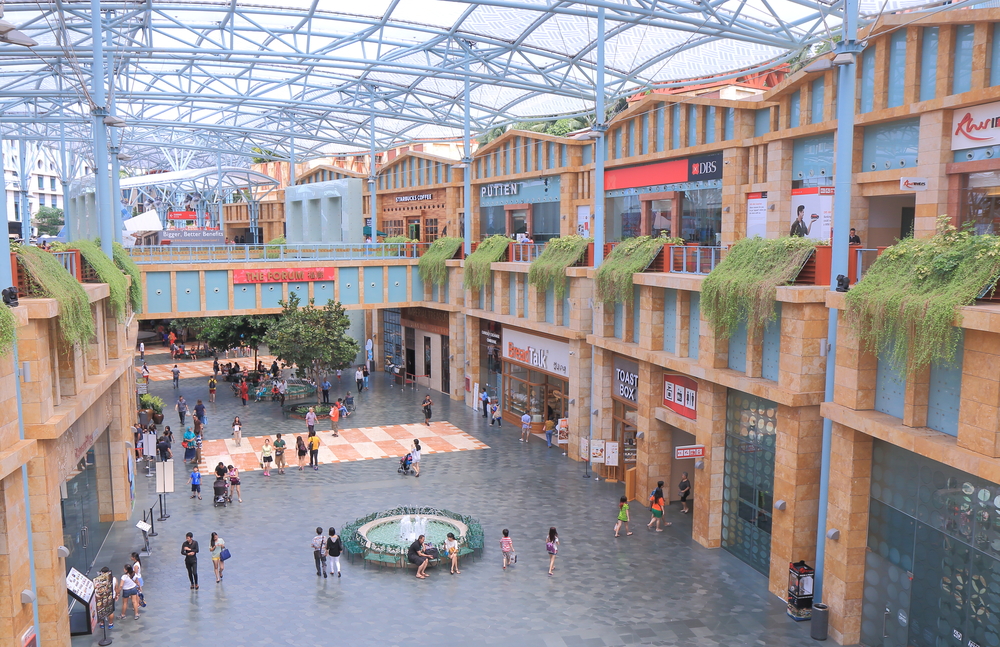 Resort World Sentosa
It's not an aquarium, it's an Oceanarium. Unless you have been here before that difference might be hard to understand. More than 100,000 animals call S.E.A Aquarium home, and the teams that take care of the wildlife are dedicated to assisting in the conservation of oceanic plants and wildlife around the world. Onsite there is also the Adventure Cove Waterpark and many other attractions … including the next stop on our list.
Universal Studios Singapore
Pretty much any Universal Studios is worth going to if you are in the area. It's a great place to let loose and has a little bit of an adventure. But if theme parks are not really your cup of coffee, there's still plenty else to do around town.
Merlion Park
Last but not least is Merlion Park. The park pays homage to the potential reason for the name Singapore. Most likely originating from the Malay term Singapura meaning Lion Land, the Merlion is a fish-like hybrid of the Lion and the Fish. Think Mermaid, but with a lion's upper body. This strange creature is very symbolic to the people of Singapore and has undergone much care since its original construction. It was even once struck by lightning, which caused enough damage to put it out of commission for a few years.
At Must Do Travels, we believe traveling shouldn't be a hassle, but an adventure to remember awaits and we can help get the adventure you need started. Have fun as you explore!