Keep calm, folks! Football season is almost here. The big plays, rivalries and the pure thrill of a win or perhaps the agony of defeat awaits us all, because of 2018 NFL Football season kickoff soon! Like, August 2 soon.
Whether it's preseason or regular season, America's game will be back in session. And no matter how you watch the games, there's nothing quite like tailgating! Each and every year, people flock to stadiums around the country to cheer, celebrate and essentially pregame for their team. Whether it's filled with music, beer, chicken wings or chanting, tailgating is a lively atmosphere that everyone should experience.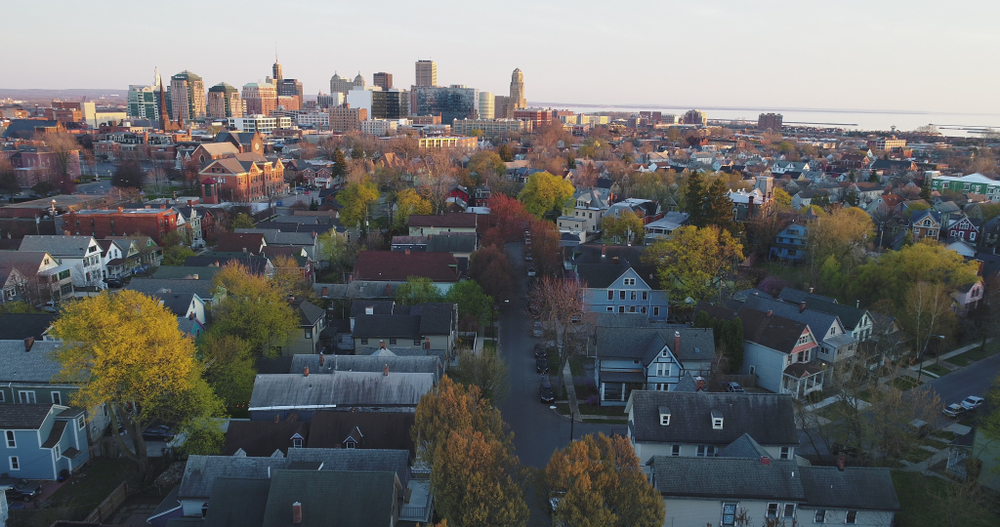 So, we listed some of the top NFL cities to get your tailgate on. Go ahead and check 'em out:
Buffalo Bills | Orchard Park, NY
The stadium is in Orchard Park, just a short drive from downtown Buffalo. Choose from vacation rentals in either city, and you'll have convenient access to New Era Field, to better maximize your tailgating time. You could even make a weekend getaway out of your football pilgrimage to New York and tour the Albright-Knox Art Gallery, check out Frank Lloyd Wright's unique Martin House Complex and stroll around the vibrant Elmwood Village.
Green Bay Packers | Green Bay, WI
Whether you're able to enjoy a crisp, sunny day in Wisconsin or you're huddled around a grill for warmth, Green Bay Packer's tailgates are amongst the best. It's to be expected though when the team is community-owned. So, suit up in your green and yellow and get ready to indulge in bratwurst and cheese – most popular foods you'll find Packers fans enjoying.
Philadelphia Eagles | Philadelphia, PA
Well, this team has a lot to celebrate as the current last season's Super Bowl-winning team. So, make sure to tack on an extra day to your vacation after the Eagles' game to recover or spend time exploring America's historic city. There are many must-see attractions here, including the Liberty Bell and Independence Hall, where the Declaration of Independence and Constitution were signed.
Cleveland Browns | Cleveland, OH
Stock up on hamburger patties and buns, beer and snacks the day before the game and organize everything before heading out. When packing for your weekend in Browns territory, make sure that all of your orange and brown apparel makes it into your suitcase. You don't want to stand out as an opponent in a sea of Browns fans here.
Houston Texans | Houston, Texas
The expression that "everything is bigger in Texas" certainly holds true for their tailgating scene. From brisket and burgers to deer and elk, you'll find a variety of meat to enjoy at Texan tailgates. There's no holding back when it comes to the Texan tailgates.
Pittsburgh Steelers | Pittsburgh, PA
Heinz Field holds more than 65,000 people, many of whom arrive five hours before kickoff to tailgate. Closest to the stadium's gates, you'll find the longtime fans who take tailgating to new levels with incredible spreads matched only by their team pride. Blue Lots 7F &7H is where you'll find the best chefs.
Kansas City Chiefs | Kansas City, MO
Attending a tailgate for a Kansas City Chiefs game is like going to a massive outdoor party. It's worth the stay in downtown Kansas City and exploring the area during your downtime. There are many unique museums, such as the Arabia Steamboat Museum and the National World War I Museum and Memorial, that offer interesting exhibits. And there's no shortage of good food while in KC. Be sure to save room for your fix of some Kansas City-style barbecue during your tailgate.
Denver Broncos | Denver, CO
Don't be shy at a Denver Broncos tailgate. The city is known for its friendly football fans, making it a fun experience even for out-of-towners. This welcoming atmosphere just might be related to Denver's standing as the craft beer capital of America, where a cold brew is never far from reach.
At Must Do Travels, we believe that after a long time of work, one ought to have to create enough time to rest, relax, and have some fun. So, take some time to enjoy America's game in one of the best cities for NFL tailgating.