When you want to know where to go on vacation, sometimes your best bet is to figure out where everybody else is already going. Based on some of our visitors and travel statistics, these US cities are seeing the most traffic. Here's a current peak at where our visitors are booking their hotel stays across the country.
New York, New York
Good luck getting that Sinatra song out of your head now, or did Billy Joel or Taylor Swift come to mind first? I guess that could tell you a little about yourself depending on what little ditty popped into your head. If there was one metropolis in the world that everyone should visit, it's probably NYC. From the looks of it, some of you are even visiting it more than once. So if you are looking to book your first adventure to the Big Apple your list of Must Do's might be pretty long. It can be tough squeezing everything there is to do in New York City into one trip, which you will quickly learn after you get there. It's going to take you more than a New York Minute to soak it all in, and it's going to cost you a little bit of money to get around unless you really like to walk.
Las Vegas, Nevada
Oft called "Sin City", this glitzy town is a refreshing oasis in an otherwise boring desert. Las Vegas is one place you can visit time and time again and it always provides something new to do. This is one of the go-to stops for girls trips, guys trips, solo trips, you name it. As the saying goes "what happens in Vegas stays in Vegas", through social media has been throwing a wrench in that for years.
When in Las Vegas you can take in one of the many shows, whether it be a Concert, Cirque du Soleil, Comedy, Magic, Burlesque, or whatever else floats your boat. You can also dine on some great buffets, and at prices that won't break the bank (though we can't say the same about the casinos). When you are here you will always feel like a winner, even when you are hemorrhaging money because your senses are almost always stimulated. Be wary of the morning though, as hangovers are still very real and they rarely stop serving the sauce 24 hours a day.
Orlando, Florida
It's got to be the theme parks, because Orlando is just loaded with them. The wholesome family fun is a great reason to visit this inland empire, because it's hours from the beach. Attractions like Disney World, Universal Studios, Sea World and many more are going to keep you and the kids busy for days. Besides, who said you had to be a kid to have fun at all of those theme parks and water parks? We recommend staying for a week if you can help it, and breaking your trip up into a couple days here and a day or two there. One thing is for sure, you'll probably be planning your return visit before you even head back home.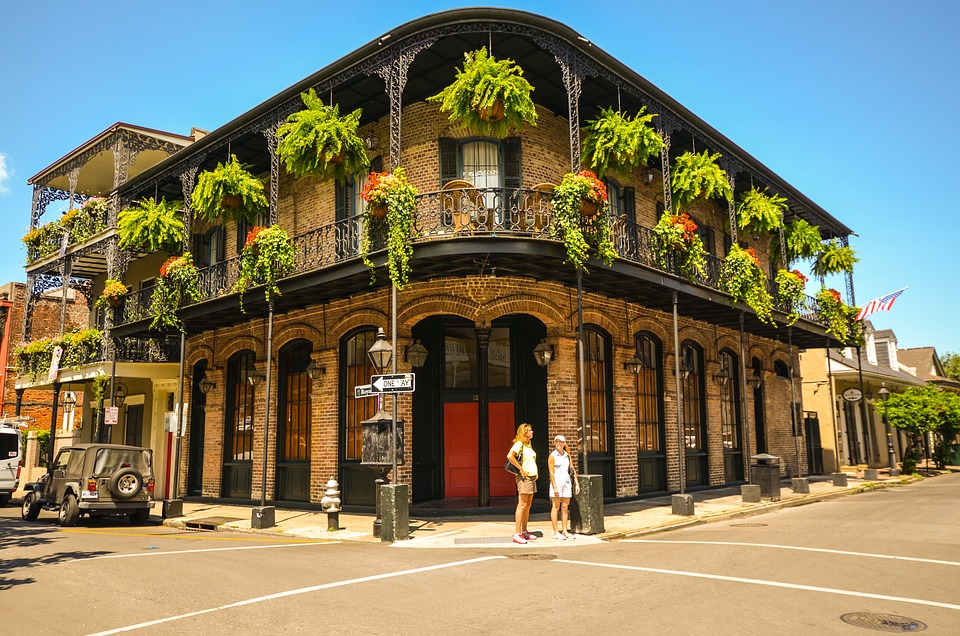 New Orleans, Louisiana
Often regarded as one of the most unique centers for cuisine, culture, and music around the world, New Orleans is the one city in the United States that might truly make you feel like you have been transported to another country. The home of jazz music, Cajun food, and possibly Southern Charm. This destination is meant to be crossed off your list ASAP, as it commands heightened levels from all of your senses.
San Francisco, California
Maybe the Capitol of Cool, San Francisco is still in the spotlight for travelers of all sorts. It's a great site-seeing city that makes a perfect stop for the booming leisure travel segment, and it is a proverbial melting pot of cultures. Two of the most iconic landmarks in the city is the Golden Gate Bridge and Alcatraz. Tourists and locals alike often grab a sourdough bread bowl filled with freshly made clam chowder, or decadent Ghirardelli chocolates, all located at the end of the trolley line at the Piers. To call their China Town quaint would be an understatement, as there is more the prototypical city within a city where old men still play chess in the streets at all hours of the day. Not to be outdone, even the Japanese have their own cultural hub called Nihonmachi (Japan Town if you will). Take a ride on the world famous Trolleys up and down the steep hills of the city, all the way to the historic financial district to enjoy a fine dinner with a view.
Miami, Florida
Maybe it could be considered a faux pas to include more than one city from the same state in this list, but Miami is so deserving. Nothing like the Orlando counter-part and hours apart, they may as well be completely different, because they are. Miami is full of hustle and nightlife, scores of good seafood restaurants, and miles of Cuban cultural influences. There may be no theme parks in sight, but the beaches and nightclubs make Miami a great place to visit if you are of age to partake in the festivities.
San Antonio, Texas
Texas, as a state, draw a lot of tourism each year. It would be hard to draft a list of popular place in the US without considering cities like Dallas, Austin, Houston, or San Antonio, but for the purposes of this list, San Antonio takes the cake. Here you can discover the monumental Alamo (it's so small you can practically walk right by it without even noticing), take a stroll on the waterfront district with its shops and dining, or jaunt over to nearby New Braunfels and float down the river or splash down at Schlitterbahn water park. Lots of big businesses have been making San Antonio their home over the recent years, adding to the influx of tourists and out of towners taking the city by storm.
Seattle, Washington
Not that there is really more than one Seattle, but this is just an all around great place to visit. You can spend a day here, or even a whole week, either way, you will still probably want to come back. The calm and collected Puget Sound, the foggy and drizzly streets, fresh fish markets, and the immediately recognizable Space Needle take a back seat to the landscape that lies in the background. Mount St Helens with its snow-topped peaks commands respect, not just for its reputation, but also for its majesty.
Chicago, Illinois
If you haven't been to Chicago, you might not get it. What's the big deal after all? Well, one trip might have you enthralled with all there is to see and do in one large city. The streets seemingly go on for days and days as this sprawled metropolis dominates all of the surrounding nearby landscape … all except for Lake Michigan. Whoever decided to call this body of water, flocked with seagulls, a lake must have been joking. Chicago is full of steel skyscrapers, historic stone buildings, and lots of interesting people. Unlike some cities that just offer food and booze as a source of entertainment value (trust us, Chicago has all that too), Chicago provides a glimpse into so much art, history, culture, and influence.
Denver, Colorado
The Mile High city is a peaceful place to take a trip. The city is full of lots of outdoor activities, the air is relatively fresh, and there is a slower pace of life here than most of the other cities on this list.