Philippines
While tourists go gaga over Thailand, Malaysia and other Asian hotspots, this less publicized nation housing more than 7100 stunning tropical islands is a traveller's delight. While Boracay's White Beach is consistently snug in its position as one of the world's best beaches, there are other topographical wonders such as the unbelievably gorgeous El Nido Archipelago, the Banaue rice terraces and the volcano-laden (37 volcanoes, no less) Mount Pinatubo.  Bonus – Tuck into a plate of fresh sea-food in Philippines and you'll realize you don't really have to die to experience heaven.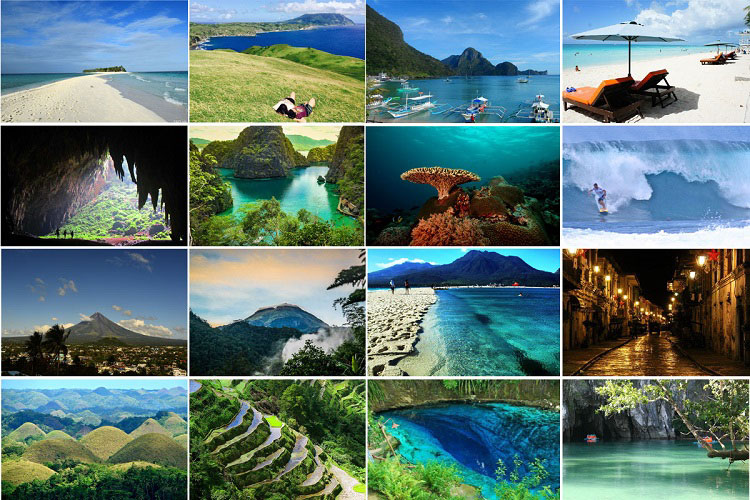 Bali
Bali is a colorful tableau of culture, nature and spiritualism. From the hip and happening Kuta region (boasting of diverse shopping, dining and entertainment options) to the magnificent cliff overlooking Uluwatu Temple to the quaint fishing communities and rice paddies of Ubud, Bali is a montage of exotic charm. Don't leave without catching the traditional Barong dance or Ramayana Ballet performance. Top it off with a soul-stirring diving and surfing adventure in the balmy waters of one of the world's most popular islands.
Maldives
High on luxury, jaw-dropping white sand shores and a stunning range of underwater life makes this coral islands archipelago an incomparable Asian hotspot. You'll be spoilt for choice with its array of upscale resorts (complete its private beach, personal butler service and in-room spa treatments and other unheard of trimmings) and hidden azure beaches. A swish tropical getaway, Maldives is great for honeymooners and underwater adventure enthusiasts (what with its astounding array of corals and other marine creature).
Thailand
Though Thailand is synonymous with tourism in South East Asia, there are still plenty of non-touristy things to do in Thailand after you're done with the full moon parties, floating market tours and trips to scenic islands such as Phuket and Koh Samui. Yes, there's the infamous debauchery capital of the world – Pattaya and the shopper's paradise – Bangkok, but there are also little-known countryside settlements in North Thailand, a bunch of exotic religious celebrations, cave shrines/hilltop Buddhist temples, and well – Thai food. Need we say more?